Commercial Cleaning Johannesburg – 011 051 4072
If you are looking for a reputable experienced and established company then CleanServ is the company that you can bank on to give you a hassle free service second to none.This service entails the cleaning of common areas in large shopping centers and malls as well as cleaning services for retailers specific stores.
More than just cleaning
Commercial cleaning Johannesburg is your commercial cleaning company of choice.There is no doubt that the retail industry requires you to have high standards for your store, since your patrons have high expectations.We offer a wide range of cleaning packages to suit your needs, from once off cleaning to everyday contract cleaning.
You can rely on CleanServ 's office cleaning experience to provide your store with immaculately clean floors, carpets and shiny restrooms… all this ensures that your patrons have a pleasant shopping experience and keep coming back for more.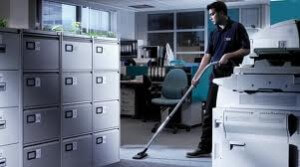 Our commercial cleaning services include the cleaning of:
Offices
Pubs
Nightclubs
Bars & Restaurants
Leisure & Sports Centres
Shops
Shopping Centres
Care Homes
Schools @colleges
Universities
Cinemas
Retail Parks
Doctors Surgeries
Contact Us
For more information on Office Cleaning, Commercial and Industrial Cleaning and Carpet Cleaning in Johannesburg please complete our free quotation request form, click on the button below or Give us a call now on +27 (81) 733 1451 to discuss your precise cleaning requirements and for a free no obligation quote :